The Wattle Range Council located in the Limestone Coast region of South Australia has a diverse economic base that includes tourism, farming, forestry, fishing and the world famous Coonawara wine region. The council maintains a wide range of services and community facilities for cultural, sporting and recreational use.
With a growing need for the storage and preservation of council records in a secure location, construction of a new off-site storage facility was recently completed.
Working from the original concept layout plans, Maxstor were able to provide the Wattle Range Council with several alternative storage solutions using APC Storage Solutions EZI-DRIVE and EZI-SLIDE mobile storage units that provided a 29% increase in storage capacity.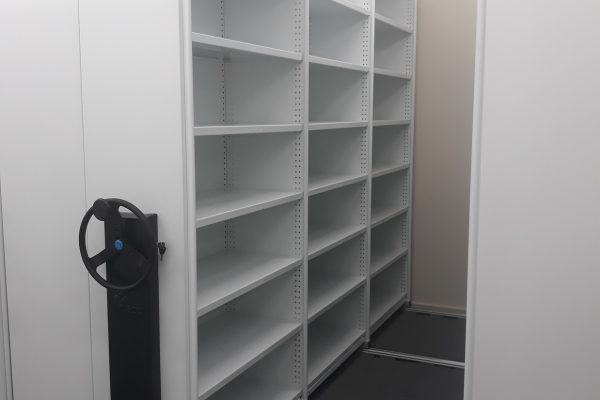 > MAXIMISE RECORDS STORAGE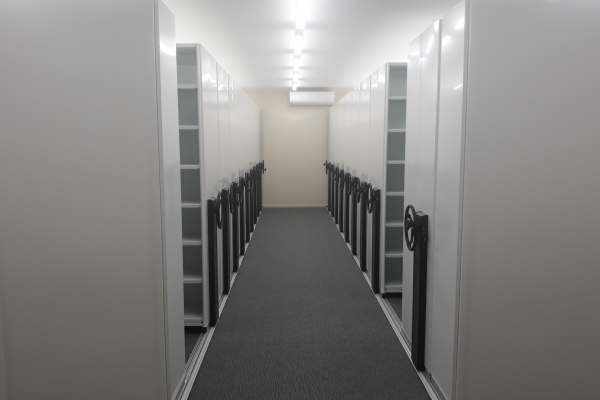 The alternatives offered by Maxstor provided a more efficient use of the floor area using larger mechanically operated mobile shelving systems to condense the storage to a smaller overall 'footprint'. The smaller 'footprint' allows the council to be able expand the storage in the facility in future, as demand for additional file storage increases.
> PROVIDE FOR FUTURE EXPANSION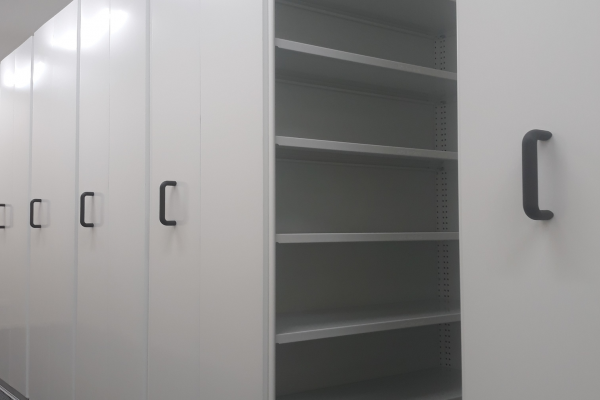 Maxstor successfully tendered the project to supply and install the mobile storage systems using the APC Storage Solutions mechanically operated EZI-DRIVE running on low profile tracks laid over the carpet, with easy to operate console units mounted on each mobile, for the large units, and a hand operated EZI-SLIDE system for the small unit, also running on low profile tracks. The installation was completed in 8 days.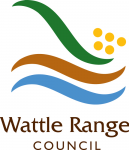 "The team at Maxtor were very professional to deal with. Their guidance and knowledge in relation to mobile storage layouts, and types of storage systems available that maximise floorplan areas was invaluable. The full installation was undertaken in a professional, well planned and timely manner. This was particularly pleasing given the logistics involved in delivery to our regional location. Since installation of the APC Storage Solutions EZI-DRIVE and EZI-SLIDE, our records management team are very pleased with the solution and its operations" said the Wattle Range Council