Maxstor's extensive experience in supplying innovative storage solutions to customers in Adelaide utilises the versatility of Selective Pallet Racking to suit a wide range of other storage applications including:
Carpet Racks 
Utilising Standard Pallet Racking, Maxstor construct racking suitable for the storage of rolls of carpet and floor coverings. Two rows of pallet racking with space between are constructed to match the overall length of the carpet roll. Beam levels are decked out with particleboard or plywood to form a continuous shelf across the full bay width and depth that provides a flat surface for the carpet or flooring rolls to be placed.
Carpet Racking requires a carpet 'spike' fork lift attachment to place and remove rolls which Maxstor can also supply.
Applications: Carpet & Vinyl Flooring Rolls
A Frame Racks
Standard Pallet Racking components are used with special frame bracing to construct 'A' frames as either single or double sided racks for the vertical storage of long lengths of timber mouldings, tube, aluminium extrusion or other light weight materials that are placed manually into the racks with their ends supported on the floor. Divider arms are positioned on the beams to segregate different products and help keep the product stored vertically.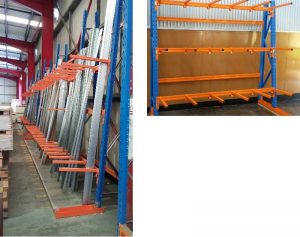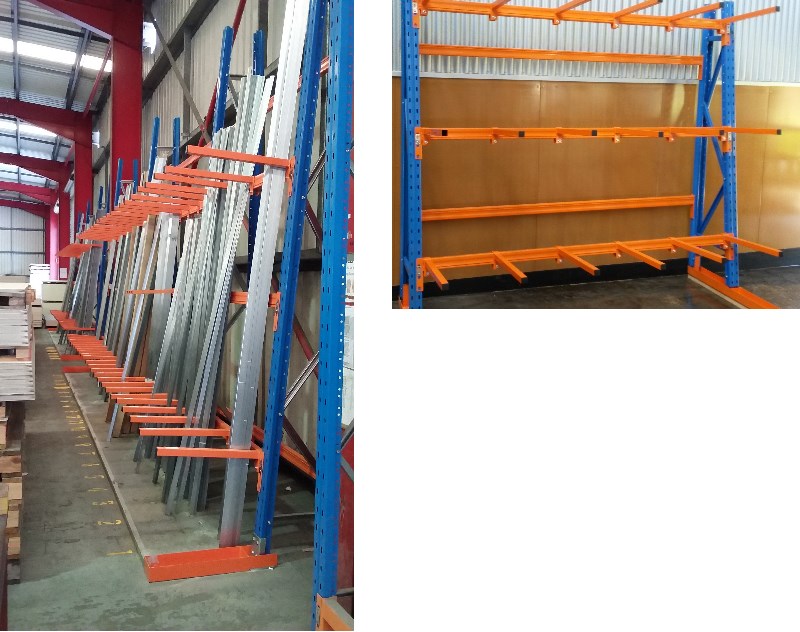 Applications: Timber Moulding, Aluminium Extrusion, Plastic Profiles etc.
Cable Drum Racks
Standard Pallet Racking components are used with special cable drum supports that support a spindle on which cable drums can be mounted. It allows the cable to be removed from the cable drum while in the rack. Cable drums are placed into and removed from the rack while on the spindle using a fork lift truck.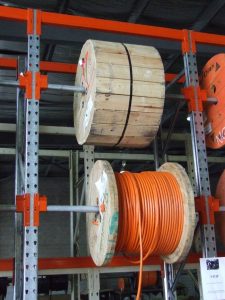 Applications: Cable Drums
Raised Storage Areas 
Raised Storage Areas (RSAs) are an economical way of gaining more storage space within and existing warehouse by utilising the available free headroom available. Standard pallet racking components are used to construct a RSA with rack frames and beams, with the beams supporting joists with flooring over which may be plywood, particleboard flooring or steel grating/planks. Lower levels of the racking may be fitted with beams for additional shelving below the RSA.
The additional floor created may be left open for additional general storage or the lower level shelving may be extended above to form a second level of shelving.
The RSA floor height may be set to suit requirements with bay widths and spans designed to suit the loading.
RSAs are supplied with access stairs, handrails and Pallet Gates where required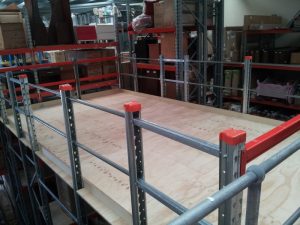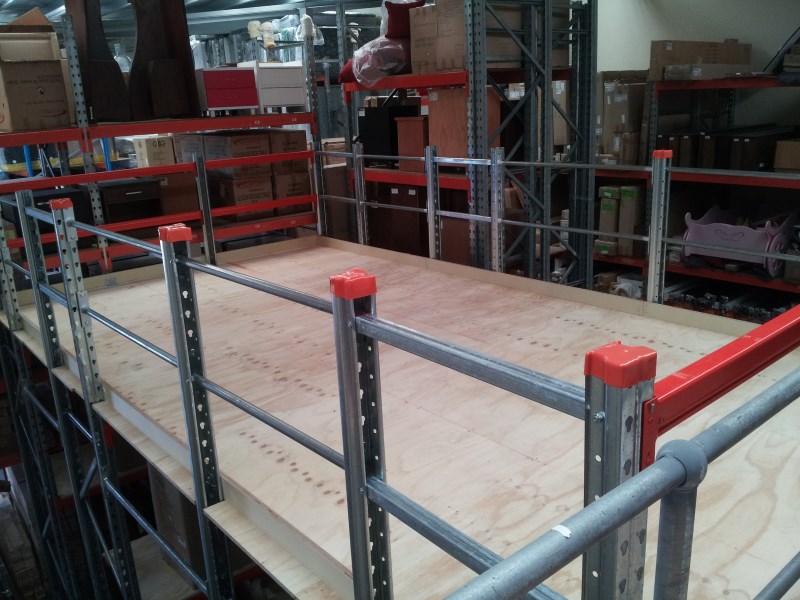 Pallet Gates provide edge protection and additional safety for operators whilst loading and unloading pallets onto the Raised Storage Area. Simple to operate and install they provide a constant guard rail to prevent accidental falls.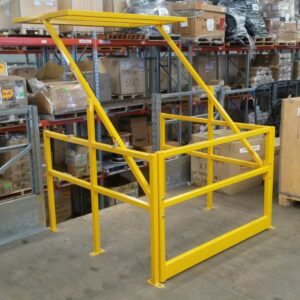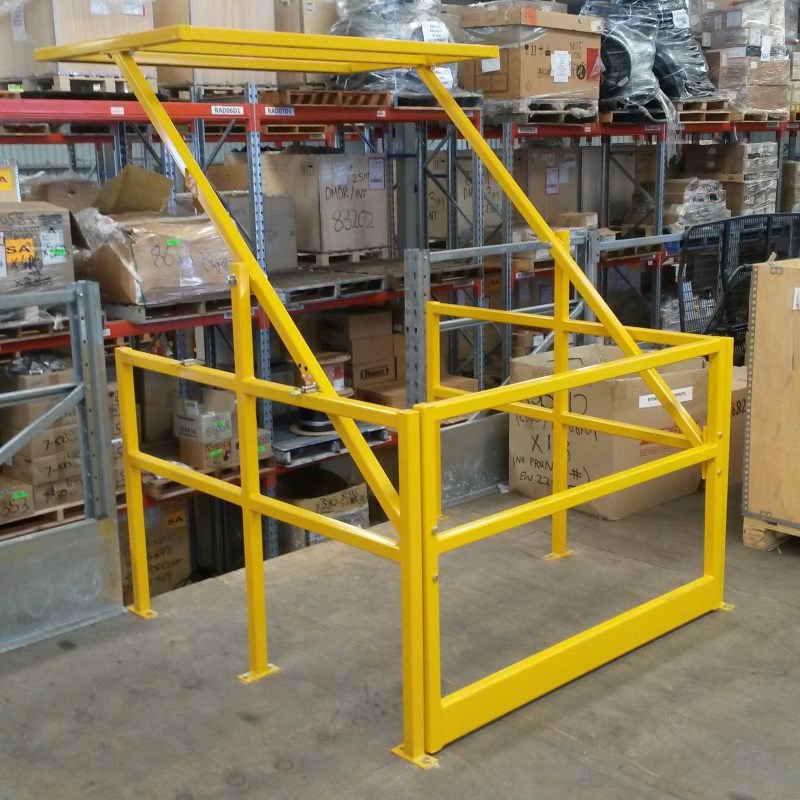 Carton Live Storage (CLS) provides a fast and efficient picking system for handpicked goods in case or split case quantities, reducing order picking times, minimising picking errors and improving stock rotation.