PACEMAKER HEADERS PTY LTD
For over a quarter of a century, Pacemaker Headers Pty Ltd has been innovating, designing and manufacturing quality exhaust headers in Australia. Today PACEMAKER still draws upon its long tradition of innovation by introducing new technologies into the marketplace manufacturing exhaust systems for all major makes of vehicles as well as boats and specialised automotive racing.
Based in Richmond, South Australia, growth in the business and the ever-increasing number of vehicle exhausts being stocked meant the company's warehouse was no longer coping with demand for space.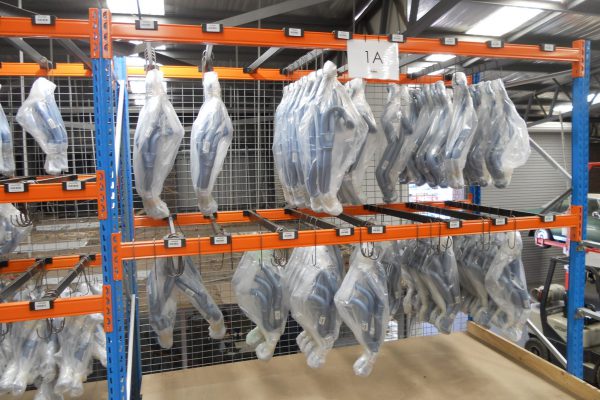 > MAXIMISE INVENTORY STORAGE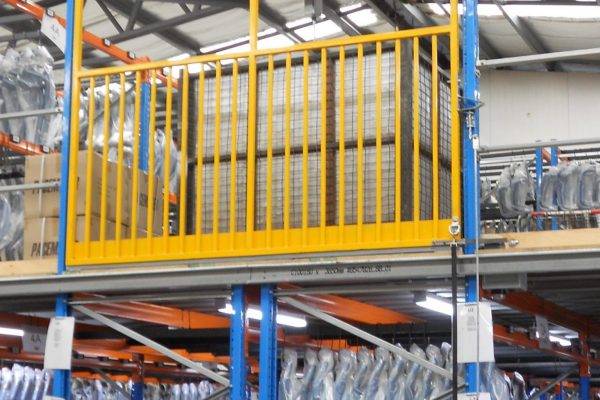 Maxstor were asked to provide a proposal that allowed the company to make better use of the current warehouse to avoid having to relocate to other premises.
> IMPROVE SPACE UTILISATION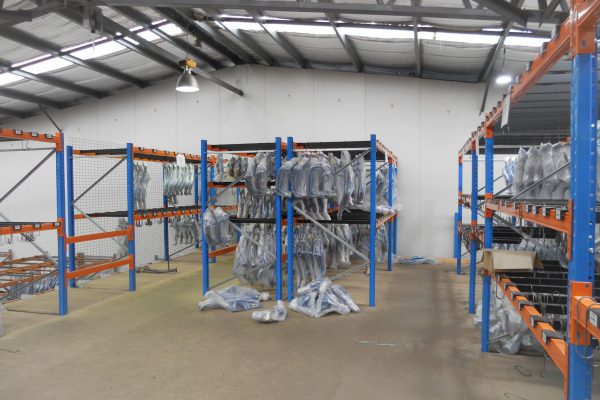 A Raised Storage Area (RSA) was designed by Maxstor that would allow the available headroom in the warehouse to be utilised more effectively, effectively doubling the storage area available. The modular design of the RSA was done in such a way that as each section reaches capacity, additional modules may be added.
Maxstor successfully tendered to supply and install the first 83.5m2 module of the RSA that included storage for exhaust headers on two levels both above and below the RSA and included a gate to the upper level that provided access for large shipping pallets.

"After discussing with Keith from Maxstor what options I had for a raised storage system, Keith was able to provide me with a fantastic, cost effective solution that not only has given me a lot of new hanging space, but has also been designed so that an additional stage can be added in the future. And now my Maxstor raised storage system is in place, it has completely added another dimension to my storage requirements. I couldn't be happier."
Mike Richter – Managing Director, Pacemaker Headers